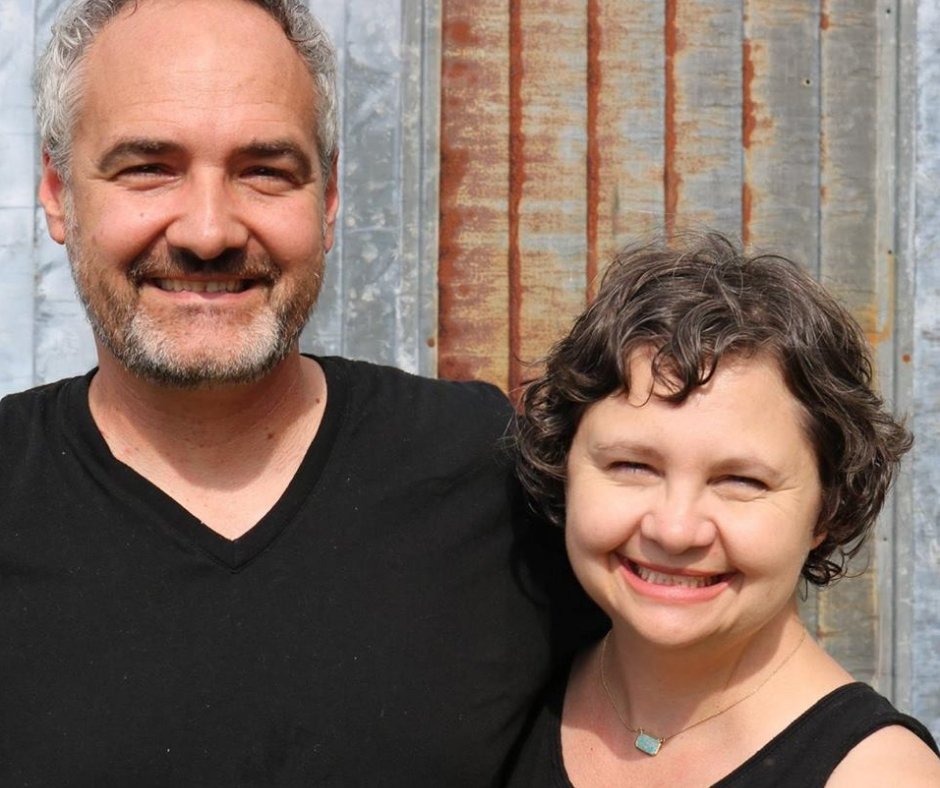 Brett Cooper, Lead Pastor
cell: 804-835-7994
work: 804-733-TURN
Email: christopherbrettcooper@gmail.com
Facebook: https://www.facebook.com/christopher.b.cooper.5
Twitter: https://twitter.com/1973life
Blog: christopherbrettcooper.wordpress.com
Pastor Brett Cooper is a follower of Jesus Christ who equips believers to operate in their God given calling. He is the husband of Deb Cooper and father of Isaac and Isabella. As Lead Pastor at Crossroads, he makes it a point to live his life as an example to others.
He is a graduate of Emmanuel College (B.S. Degree Major: Biblical Studies, Minor: History), South Western Christian University Graduate School (Masters Degree in Leadership Studies).
He has over sixteen years of ministry experience. He has served as a youth pastor, Bible college instructor, church planter, Assistant Bishop, discipleship leader and lead pastor.
Additional Information:
Christopher Brett Cooper was born on October 10, 1973 in Tallahassee, FL. Brett grew up outside of the church. At the age of 20 he found a longing in his hear to know God. On August 27, 1994 at Heritage Christian Center in Denver, Colorado Brett found God by coming into a personal relationship with Jesus Christ. He found himself with a burning desire to know God more. As a result, he set off to College in Franklin Springs, GA. to attend Emmanuel College. At Emmanuel College, Brett met the love of his life, Deb Cooper. They were married on May 2, 1998 the day before Deb's graduation. During that time, he was given his first ministry position opportunity at River of Life Christian Fellowship in Hartwell, GA. where he worked as a youth pastor. This was a position he kept throughout his college years. After his time in Hartwell he moved to Cleveland, GA. where he continued to work as a youth pastor. It was during this time that he was ordained with the International Pentecostal Holiness Church. After his pastor in Cleveland resigned, he moved into a full time ministry position as Church Education Director/Youth Pastor at Clinton Pentecostal Holiness Church in Clinton, NC. He worked there for five years and experienced fruitful ministry. It was during this time that he completed his Master of Ministry in Leadership at Southwestern Christian University. After working there he moved back to Tallahassee, FL. to work on educational goals. It was during this time that he finished his studies with Covenant Bible College & Seminary and was awarded with a Doctoral Degree in Philosophy of Theology. During his time in Tallahassee he worked to oversee Helps Ministries and Assimilation at Christian Heritage Church by overseeing approximately 200. After his time in Tallahassee, Brett moved to the Metro Denver where where he planted a church, established a Bible College and served as an Assistant Bishop in the Rocky Mountain Conference of the International Pentecostal Holiness Church. Brett and Deb have an amazing Marriage and two great children, Isaac and Isabella.
Educational Breakdown:
Emmanuel College

Bachelor of Science in Biblical Studies
Major: Biblical Studies
Minor: History
Graduation: May 2000

Southwestern Graduate School

Master of Ministry in Leadership
Major: Leadership
Graduation: May 2004

Covenant Bible College & Seminary

Doctor of Philosophy of Theology
Major: Philosophy of Theology